Circle 1on1's

---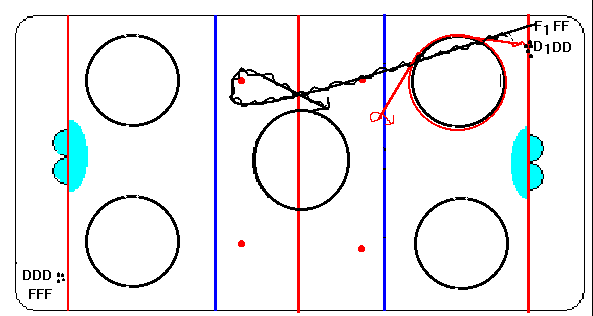 ---
For defensemen: 1 on 1 skills, Gap control, transition, edging, crossing over, and pivoting.

For forwards: 1 on 1 skills, skating, turning.

D1 starts drill with a short pass to F1. D1 proceeds to skate the circle while F1 skates to far offside dot taking it from inside to out. D1 must cut the blue line before taking the forward 1 on 1.

Run out of 2 ends.